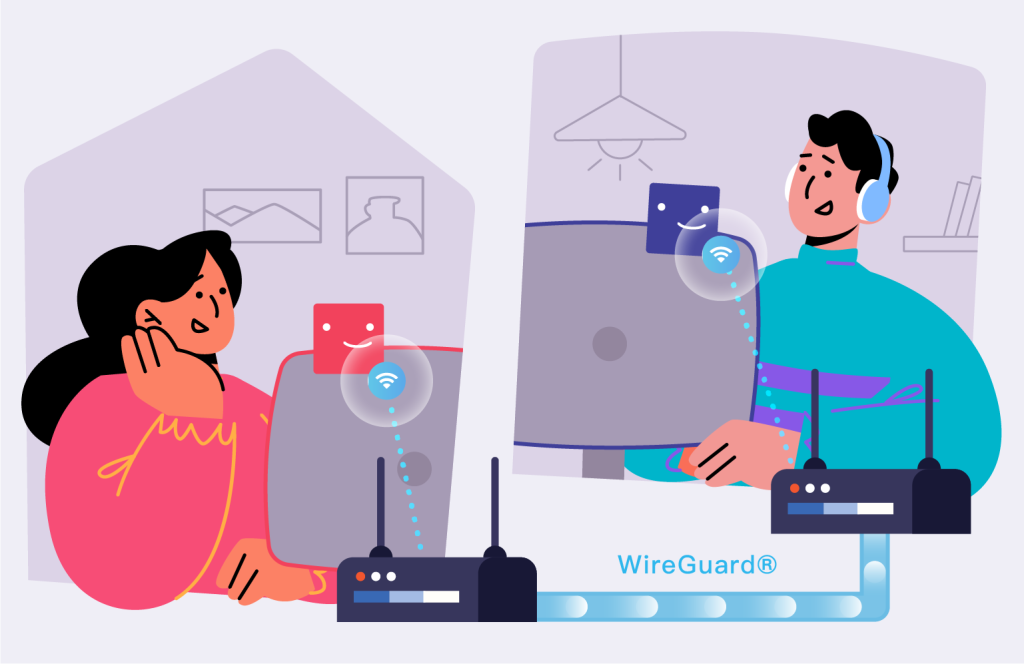 Most of you might have shared your streaming account with families to save extra bucks. However, if some of you're not living together or moving to another location, you could be charged an extra payment for the same service.
By connecting to the same IP address, you can simply have people from different locations "virtually" stay in the same household to solve this problem, and access the online stream without extra costs.
To achieve that, VPN (Virtual Private Network) would be highly recommended, and also very easy to set up via ASUS brand-new firmware built-in feature WireGuard® VPN. This method needs to be configured on both devices of the account owner, and other users to make it work.
If you're an account owner: 
Set up a WireGuard ® VPN Server on the router to share your IP address with the users from different locations.
Please refer to: How to set up WireGuard® server?
Export config file from the router, once you complete WireGuard® Server. And share this file with other users.


If you're users from different locations:
Get the config file from account owner.
Set up WireGuard ® VPN Client in VPN Fusion of your router, and import the config file.

Please refer to: How to set up WireGuard® client in VPN Fusion?

 

This setup would help you connect to the router of the account owner by VPN tunnel, and be able to use the same IP address to access the online stream.

* You can choose whether to assign the frequently used devices to VPN Fusion profile just created, it will keep them always using this VPN tunnel while connecting to your home router.




*This can also be configured on mobile devices, please refer to: How to set up On-demand WireGuard® VPN on mobile device