Security is a first priority
Security scan   /   New VPN   /   Safe browsing   /   Login captcha   /   DNS over TLS   /   Auto Firmware update   /   Notification   /   Instant Guard 2.0
Always keep network safe when exploring the internet. ASUS router integrates diver security features, management functions you need in one place, and the intuitive interface makes it super easy to view and apply security settings to all the devices owned by individual members. 
With one-click security scanning, you can protect your Wi-Fi environment from the growing threat of cyberattacks.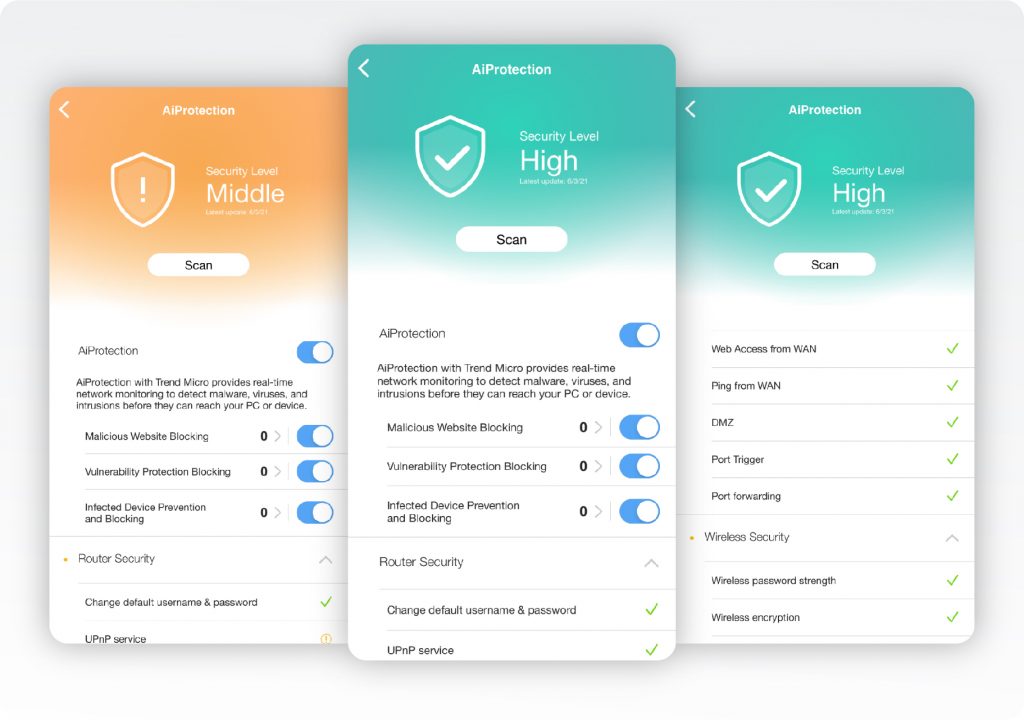 Managing the full function VPN with both ASUS router app and web interface. 
The VPN Fusion can easily achieve VPN connection to network devices like Smart TV, Game console, without installing the VPN client software.
It also runs VPN and ordinary internet connection simultaneously. You can still enjoy maximum speeds even if other network users need to use a VPN.
And with powerful WireGuard VPN server/client, ASUS routers are now ready to meet all VPN scenarios from home WiFi to commercial network.
iPhone and Android phone tethering
Connect your iPhone and Android phone to your router's USB port using tethering to turn your router into a high-performing 4G/5G VPN AiMesh security router. It also offers a dual WAN failover solution for when your primary ethernet WAN connection is unstable. Setup and use of Mobile WAN is easy and it works with any router that has a USB port. This feature is the perfect solution for anyone looking for a cost-effective and reliable internet connection, whether you're at home or on the go.

Support firmware later than 3.0.0.4.388.23000 or 3.0.0.4.388.31900
Filter explicit contents from your search results, and block unwanted contents for your family, work partner, and for yourself.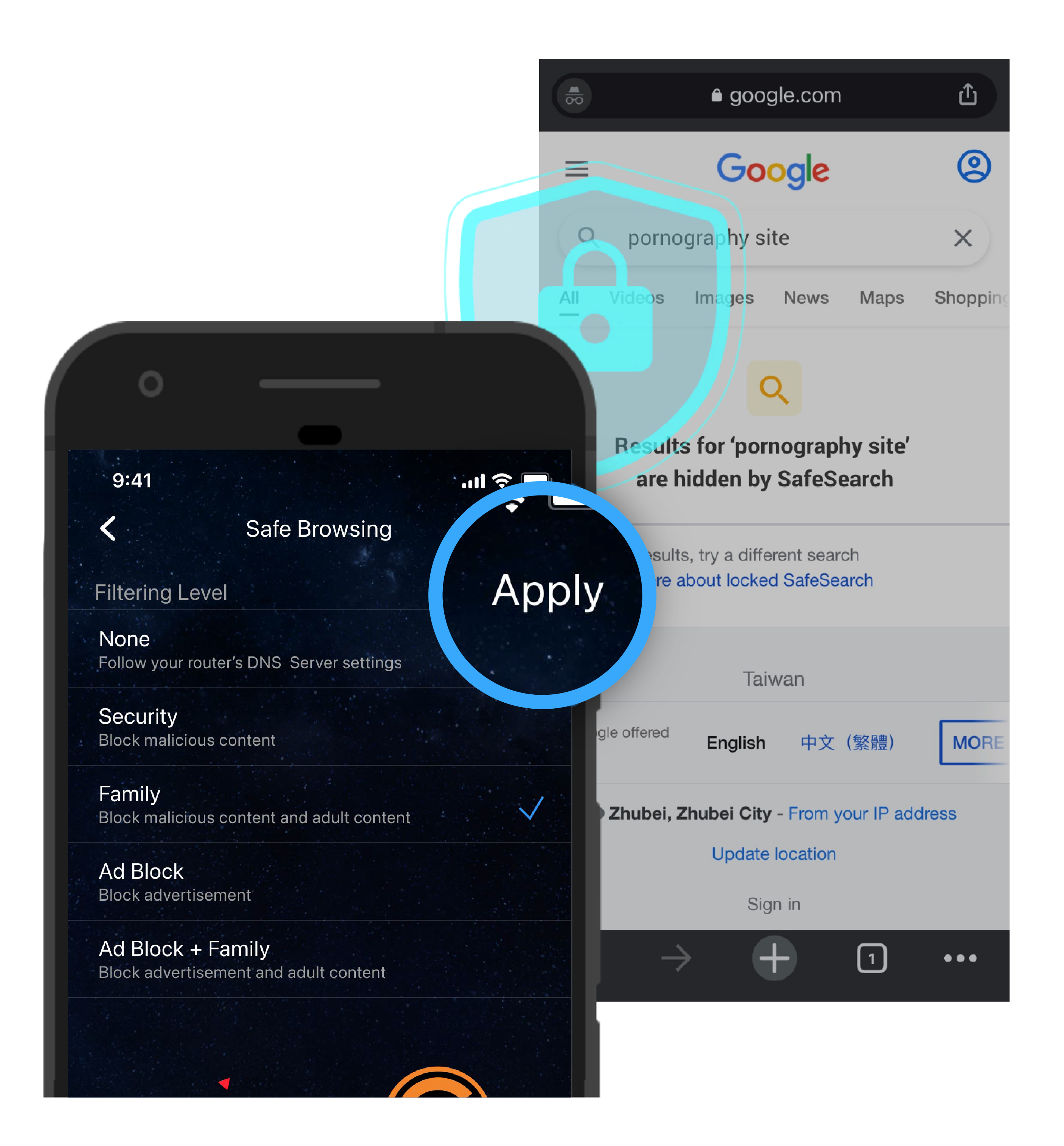 New device connection notification
Prevent unknown devices from accessing your network and group new devices for easy management. 
A well-secured router always keeps firmware up to date!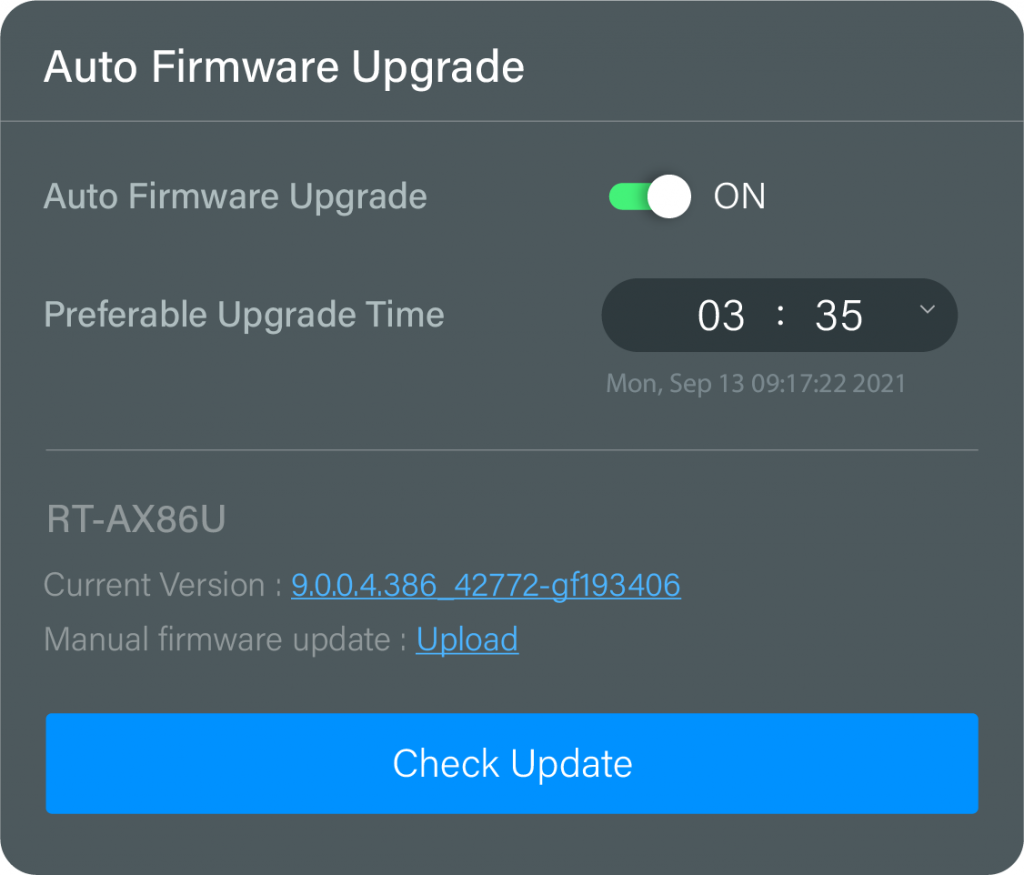 Prevent brute force attack and increase login security.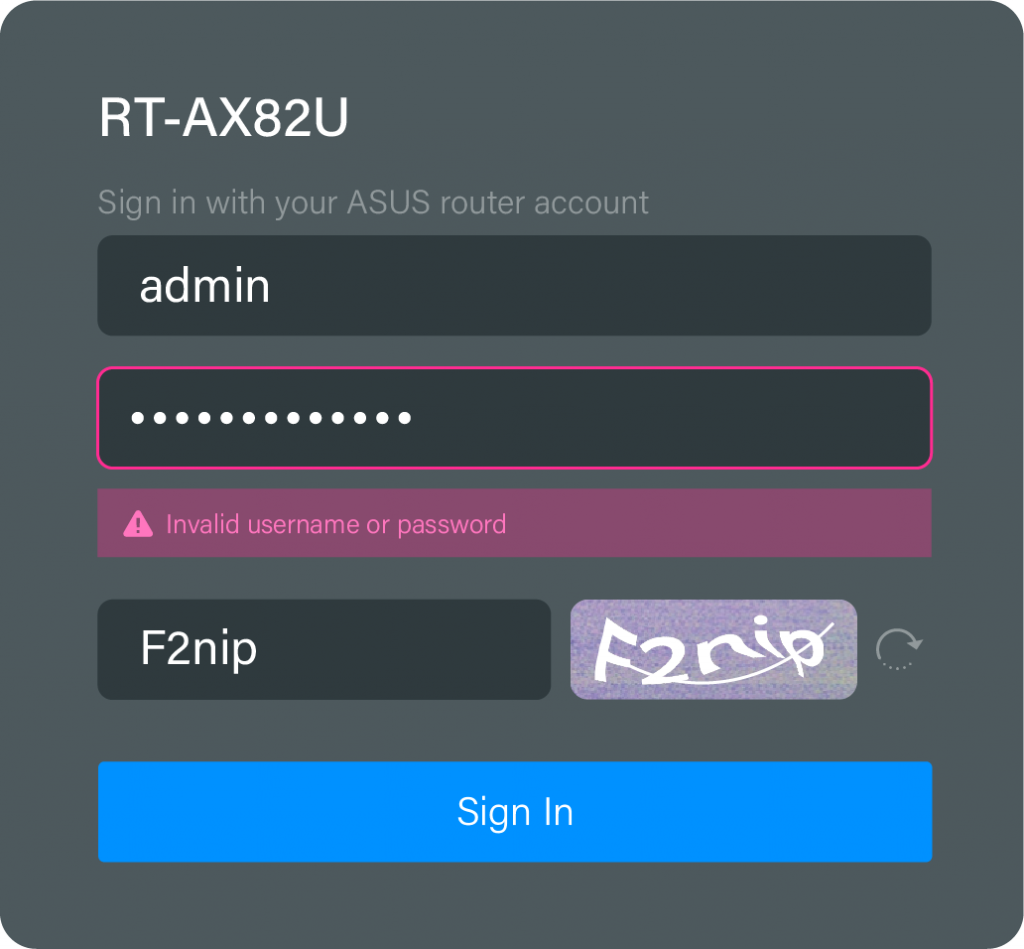 Professional users will love this upgrade. The more functions you can master, the more information you can control.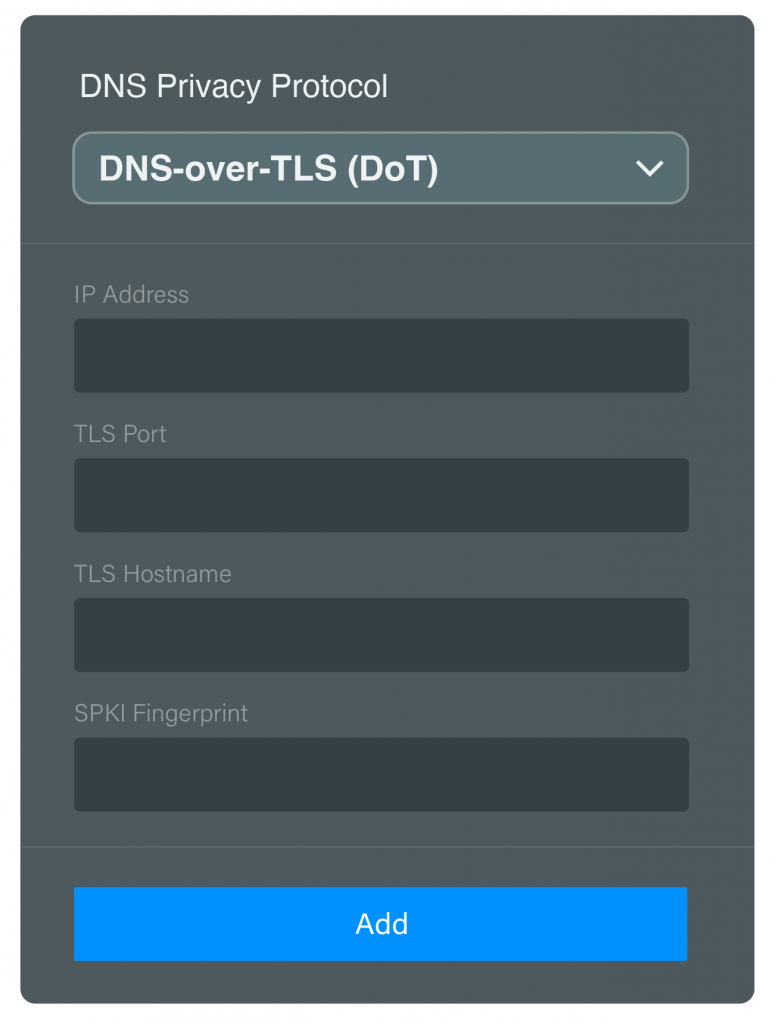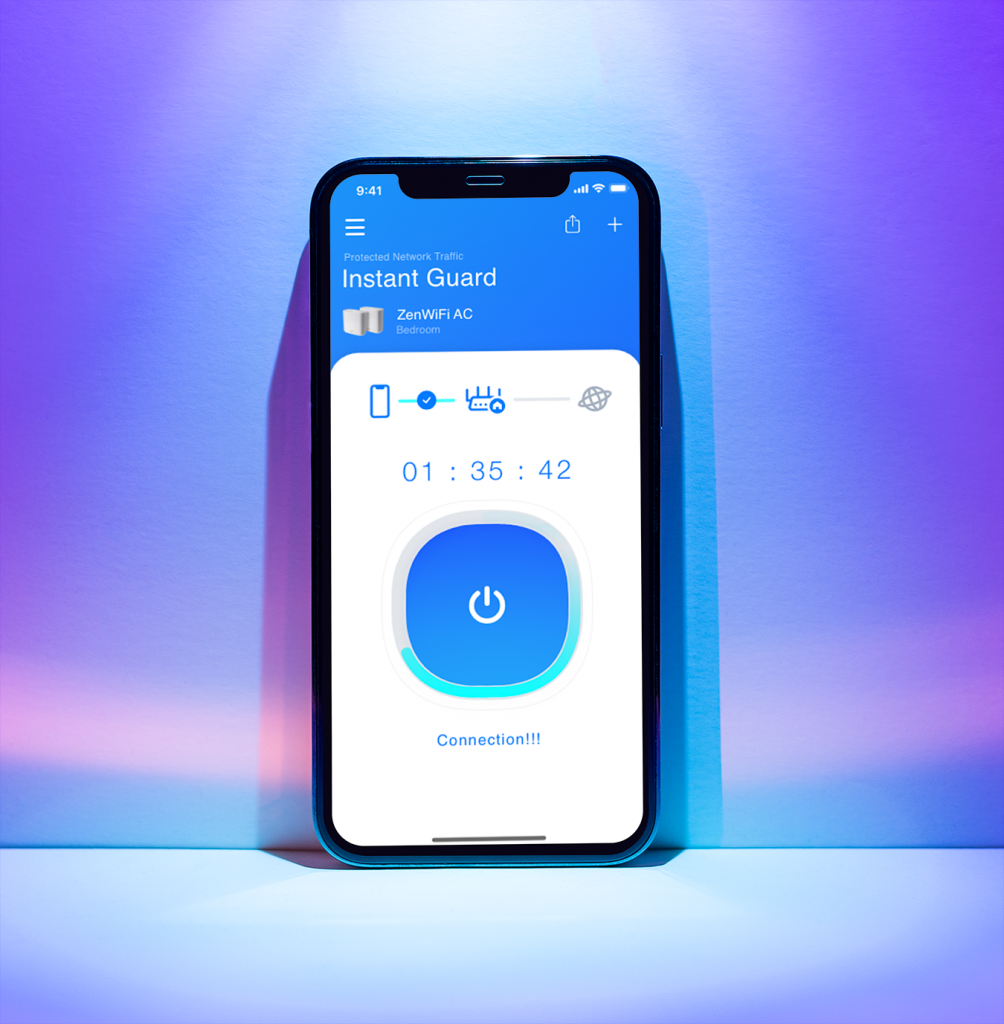 Stress-free to build up VPN service. Instant Guard creates a secure encrypted connection between your device, the public hotspot and your own ASUS router.

* It's very hard for hackers to crack this security.
Theme change  /  Connection diagnostic  /  Beta Firmware update   /  Simplicity white, OLED theme
We keep improving user experience and pushing the compatibility of ASUS router to the limit. With a few finger swings, the wireless network world is fully under control.
App Themes : Gaming Red / Techno Blue / Simplicity White / OLED Black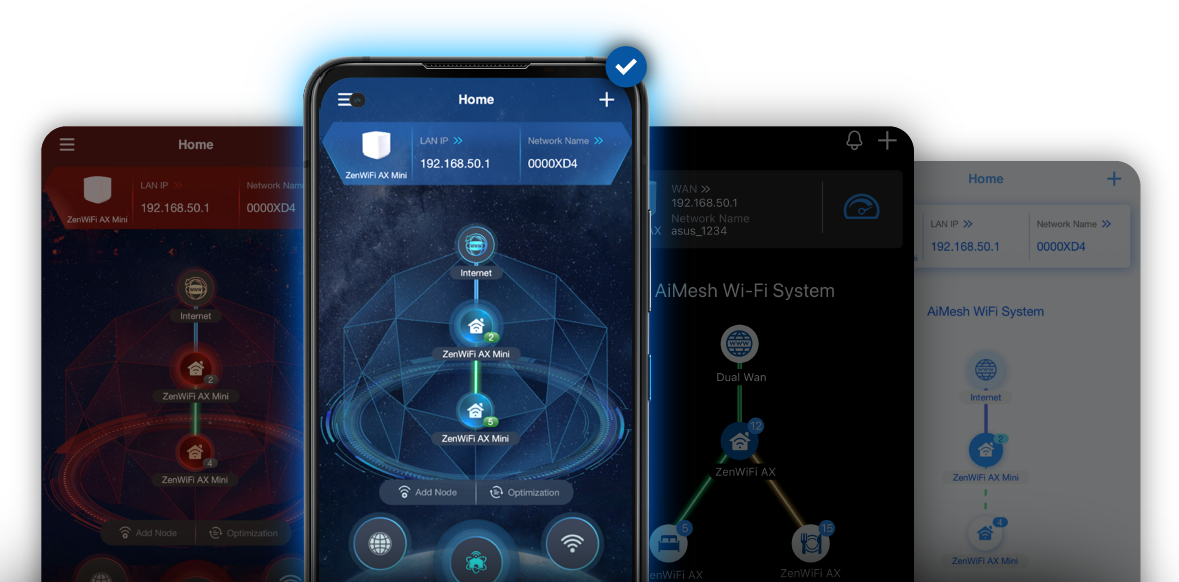 Clear and simple connection diagnostic makes network management much easier. 
Empower users to try new features out and mature the technology in the real-world environment together.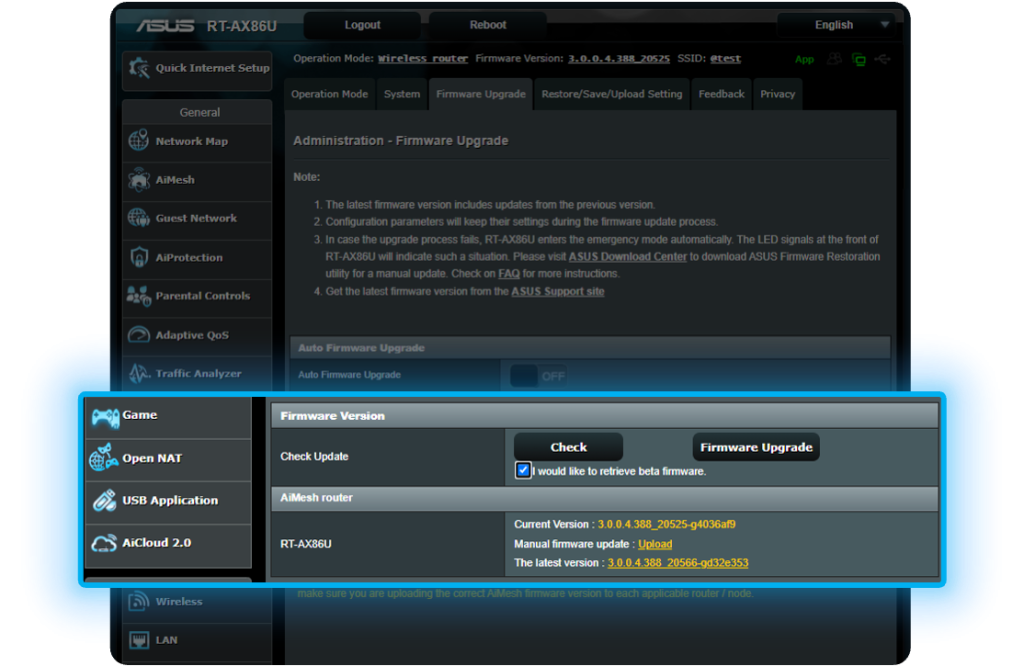 Visualized Network Information
Kid-Safe preset / Schedule block time / Content filter / Reward /
Black and white list / Flexible setting / New scheduler
Keep your kids safe when they explore the internet. The state-of-the-art parental controls in AiProtection integrate all the management functions you need in one place and the intuitive interface makes it super easy to view and apply security settings to all the devices owned by individual family members.
Customized Preset Profile automatically applies filters for inappropriate content and manage multiple devices in different use.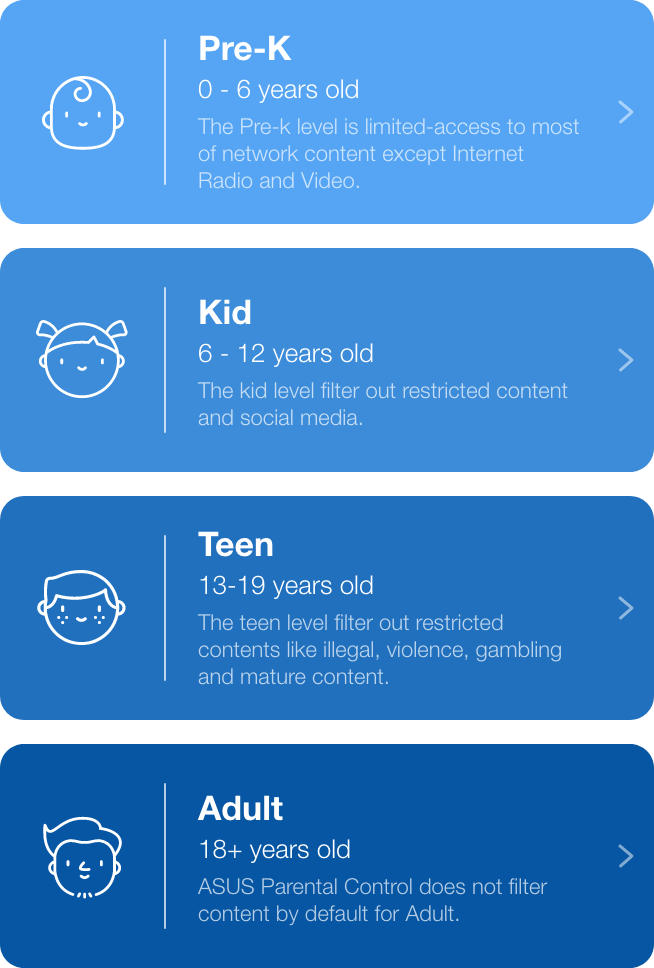 Reserve valuable family moments and help your children develop responsible behavior by selecting scheduled time periods to block internet access of specific devices.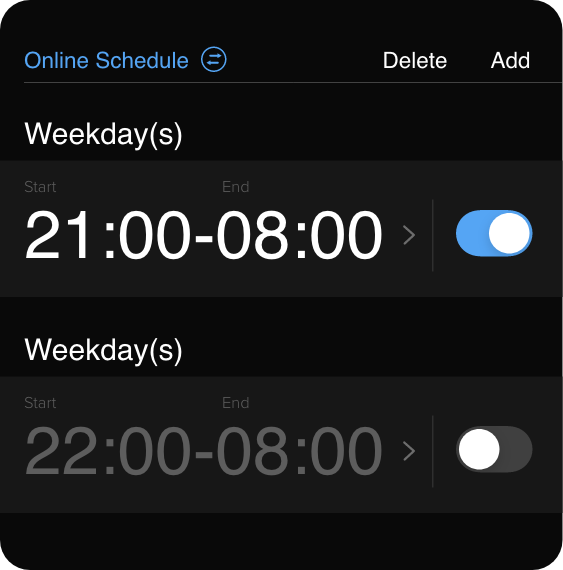 Integrating the advanced Trend Micro's DPI engine, not only filtering by website URL, but also the internet packets themselves, which means it filters content viewed not only in a web browser, but also within mobile apps on your devices.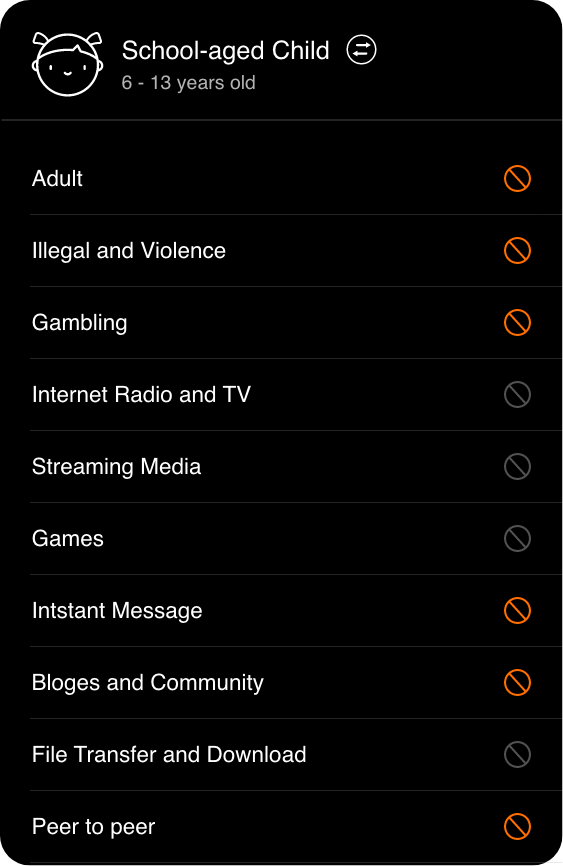 Encourage your kid and improve family relationship by rewarding them with extra time to access the internet. Easy profile management gives more elasticity to different ages.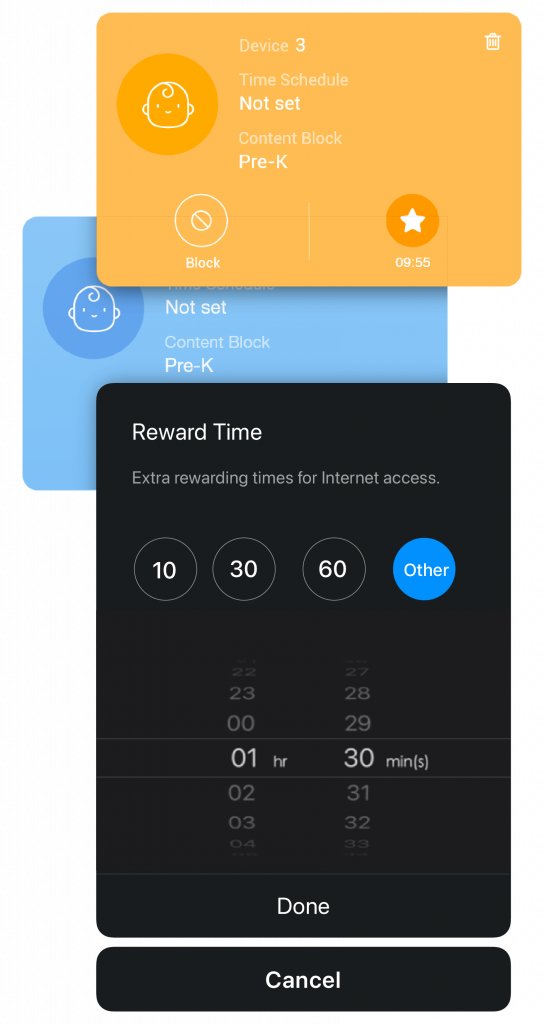 Toggle between two modes of access based on time of day.
A simpler and intuitive user interface