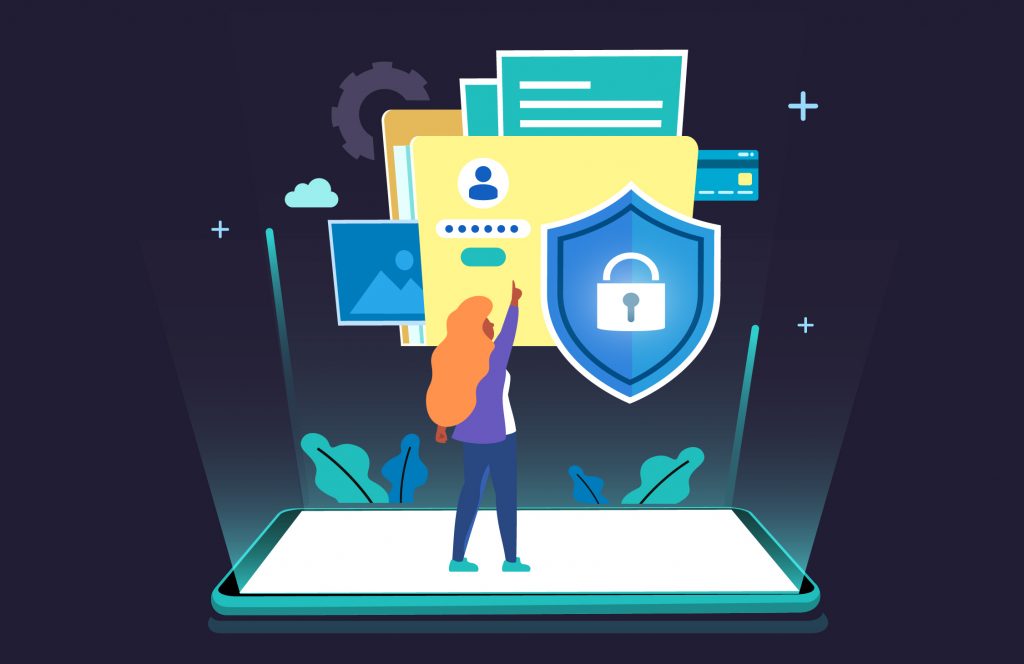 The Internet nowadays can be very pervasive. Social media, WFH, website building, mobile device data uploading, cloud transmission etc.., are closely related to our daily life. Therefore, ensuring internet security, and protecting data privacy are important to all of us, no matter which kind of devices and platform (iOS, Windows, Android) you are using, or whether you use at home. As the main gate between internet and intranet, router has become a crucial part of your whole home security. Follow the basic principles- such as, set up encryption, use complicated password, or update firmware to latest, can greatly ensure your home network safety. You can find more details on the link below.
Except for manual examination, Security Scan feature built-in with ASUS Router App, who can simply scan your network security risks with just one- click, and improve network security based on examining result would also be a good choice for you.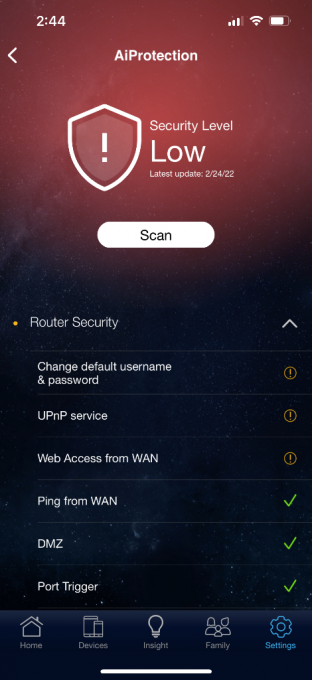 The accessibility of ASUS Router App could be very important, since it allows you to set up most of your network/router configurations. You can simply verify the accessibility by using a personal account and password, or make an additional passcode lock to enhance your access security of network management.
When people go out, we constantly have a chance to use a public/free WiFi, it could be provided by the airport or coffee shop, however not all of these WiFi resources are related to the shop, some of it might be hackers making for stealing personal informations. If someone tries to attack a personal account, your social security number, profile, private date could be exposed, and rip off to get your data back- or even worth, an ID theft. Your credit card and bank account would be easily accessed by hackers.
In condition of that, building up a Virtual Private Network (VPN) connection could be a good solution instead. If your router supports VPN Server, VPN can be established though the router, online activities on the internet will be packed and encrypted before it delivers to public network, to prevent the online behavior leaking. ASUS Router provides Instant Guard VPN which builds up your VPN with just one-click, is now here to help non-professional users simply secure networks out of cyber threats and having fun with the internet.