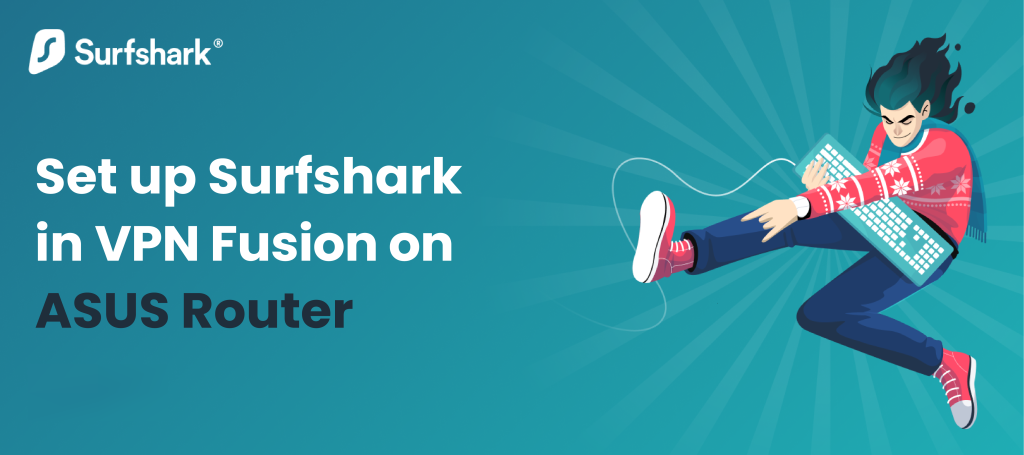 What is VPN Fusion?
It is an ASUS router built-in feature that helps devices cannot install VPN software, like Smart TVs/Game consoles, to access regional games, shows, live sports, or content. Users no longer need to set up each VPN-required device and be able to manage VPN settings for multiple devices on a single ASUS router.
What is Surfshark VPN?
Surfshark is a VPN tool that owns 3200+ servers in 100 countries to help you unlock the world with all your devices. It allows you to surf the internet anonymously and securely from anywhere by encrypting connections. You are free to access blocked content, keep your personal information safe, browse the internet without being tracked, or enjoy the fast connection speed.
How to set up Surfshark in VPN Fusion?
1. Create a Surfshark account. 
a. Open ASUS router app, go to "Settings" > VPN > VPN Fusion, click "add profile".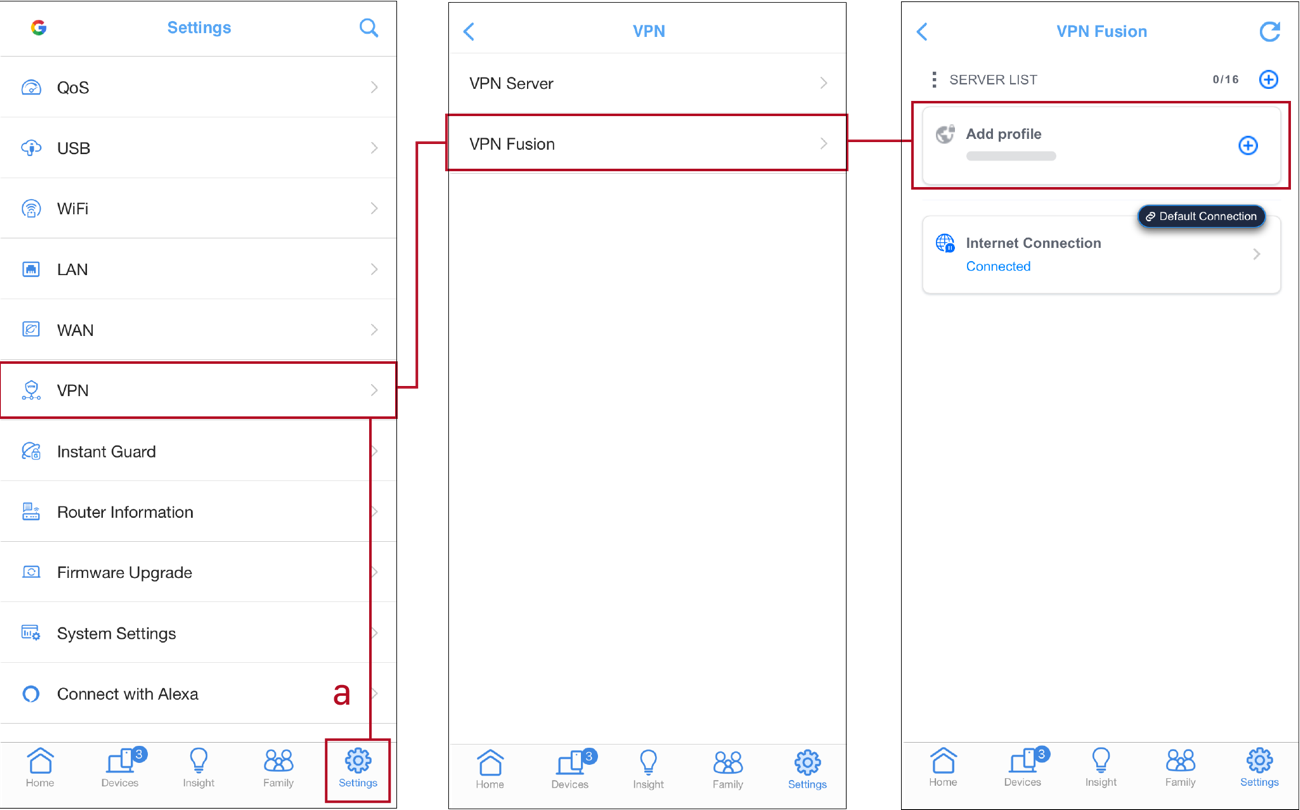 b. Find VPN Type and select "Surfshark".
c.  Click "Create Account", then sign up for a Surfshark account.
2. Generate a private key from Surfshark account.
*Please login to Surfshark website for this operation.
a. Go to "VPN" page and click "Manual setup".
b. Click "Router" > "WireGuard".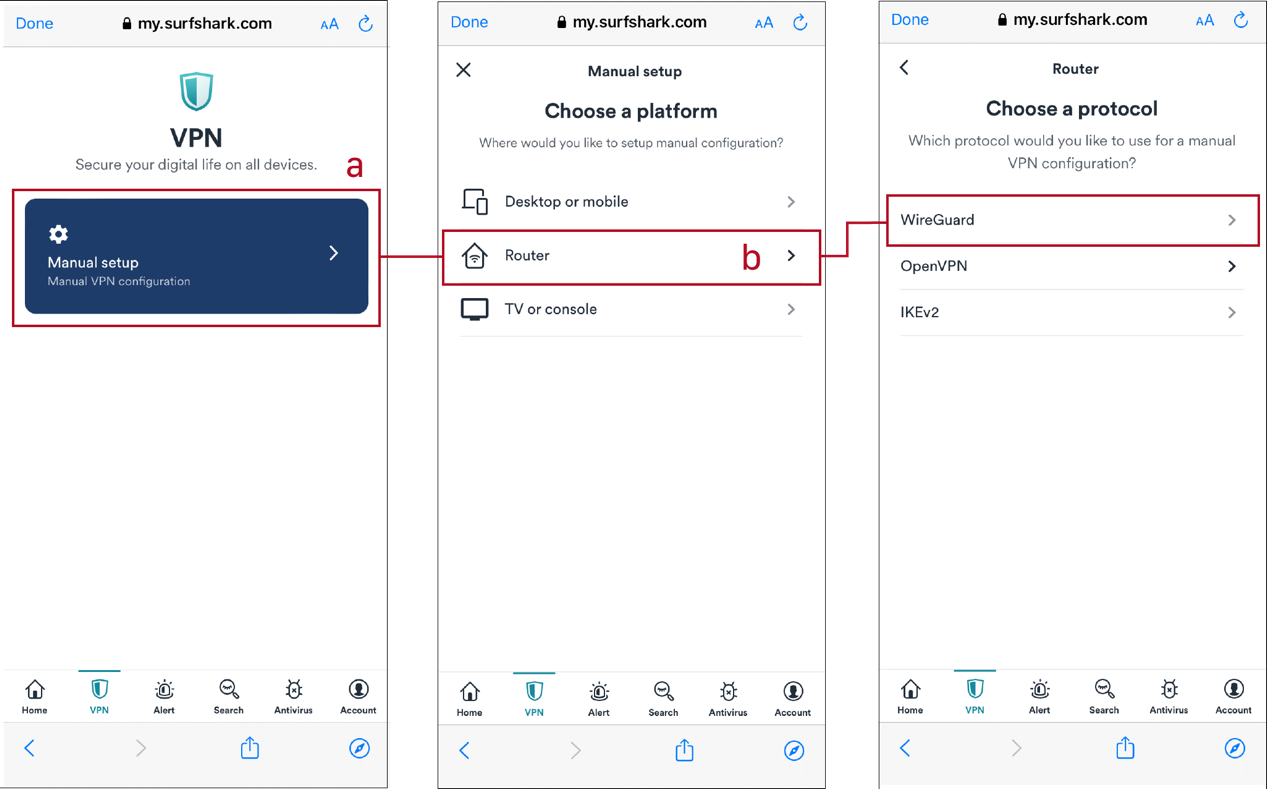 c. Find "I don't have a key pair".
d. Create a name and click "Generate a new key pair".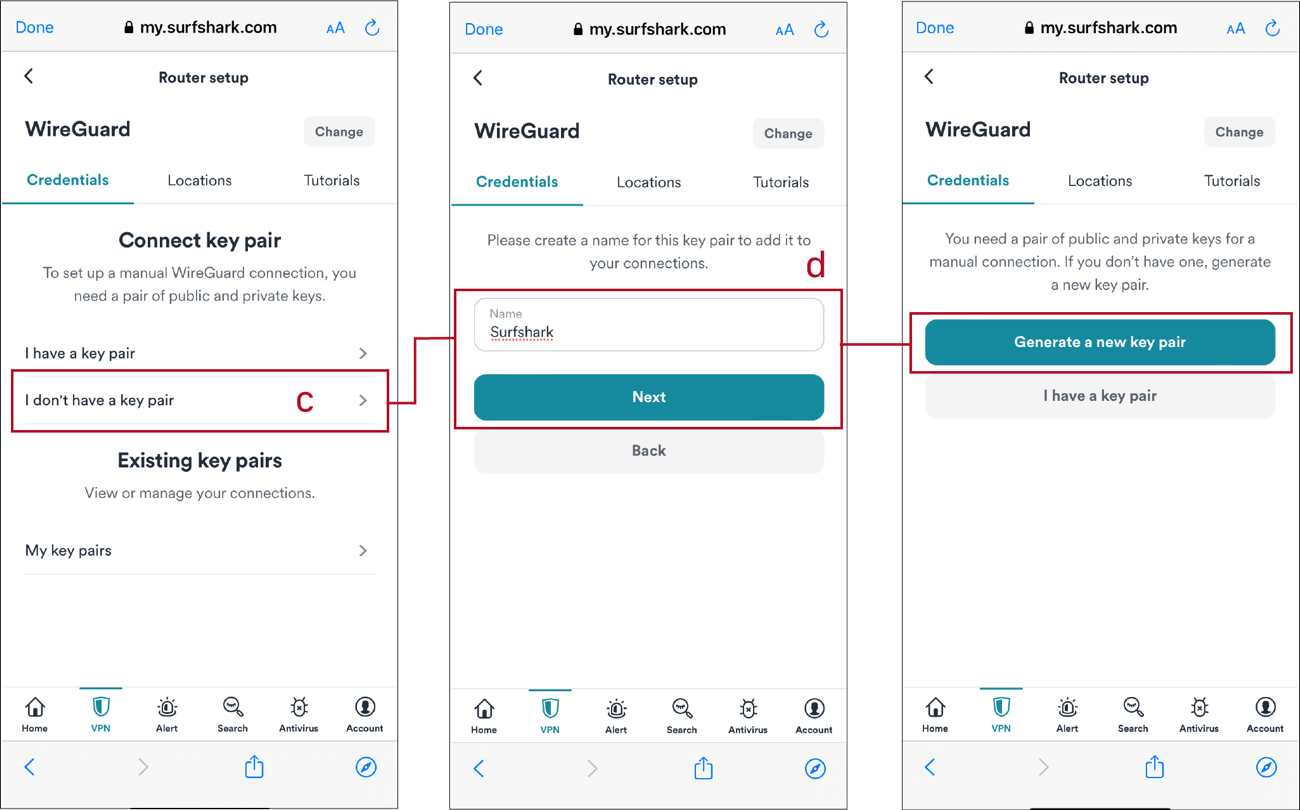 e. Copy "Private key". (This key need to paste to ASUS router later)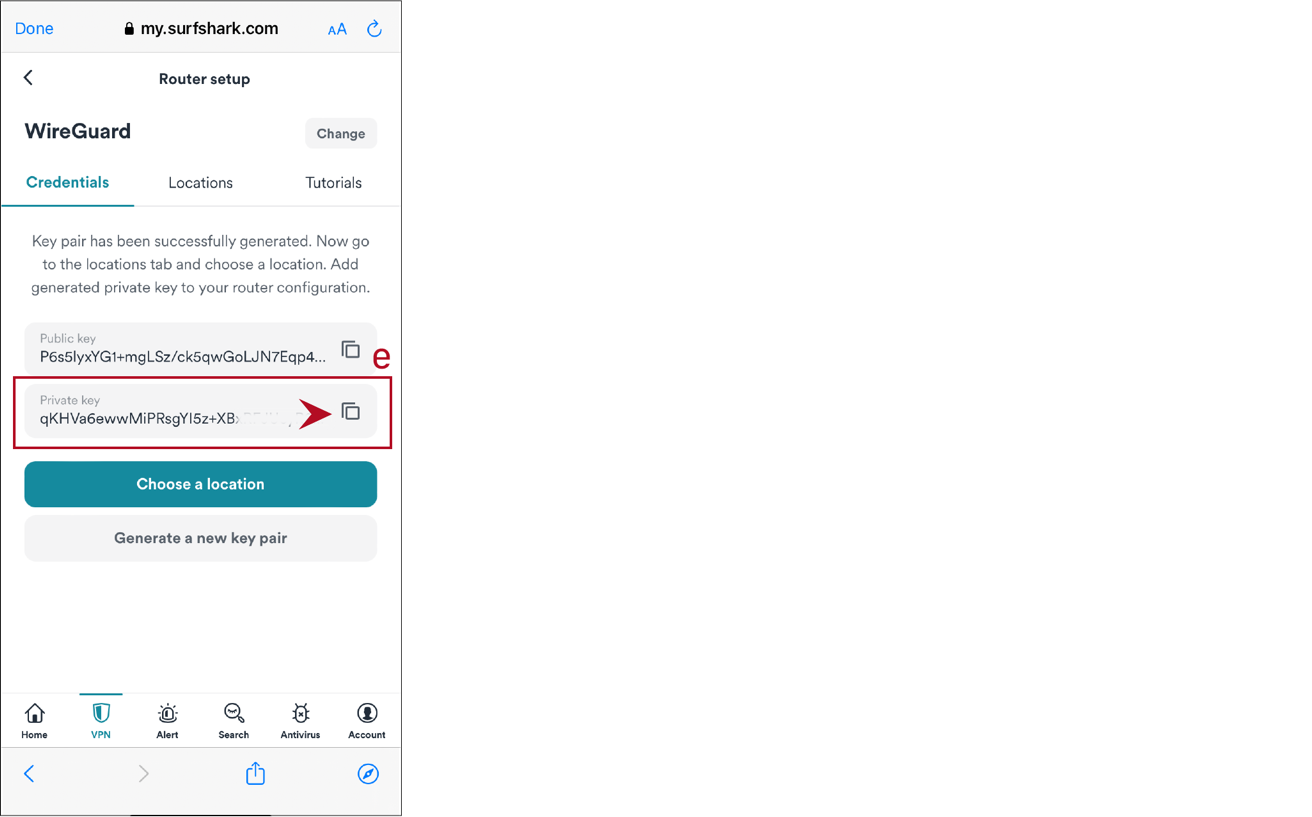 !! Notice: Please preserve the private key well, it only shows once and cannot retrieve.
3. Set up VPN Fusion with a Surfshark private key
a. Open ASUS router app, go to "Settings" > VPN > VPN Fusion, click "add profile".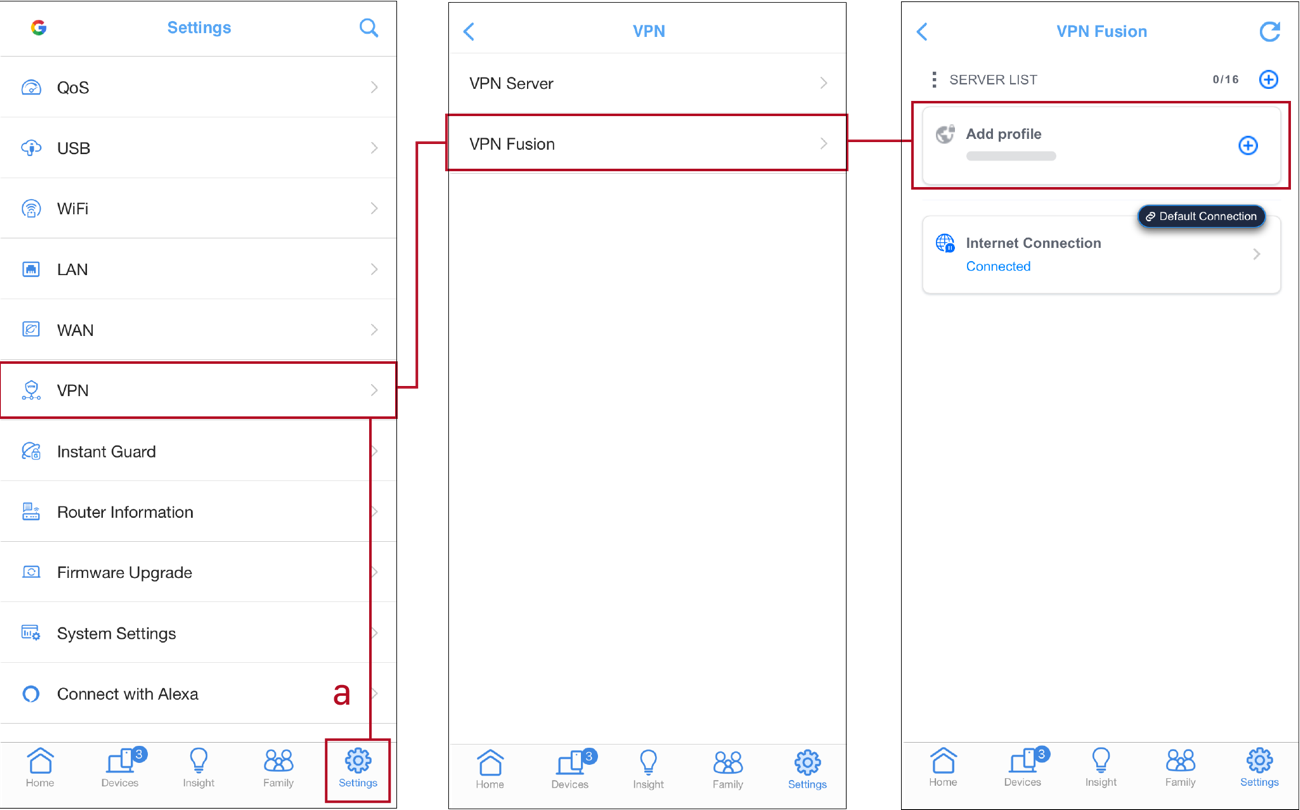 b. Fill in connection name and choose Surfshark on VPN Type.
c. Select a region.
d. Paste the private key that you copied from Surfshark account.
e. Assign Smart TV/Game console that required exclusive content and press "OK".
f.  Click "Apply and Enable".

*If you would like to use this VPN profile as default internet connection, please enable "Apply to all devices" too.


* This feature is only supported on the firmware version later than 3.0.0.4.388.23000 or 3.0.0.4.388.31900. Please make sure the firmware version of your ASUS router is up to date