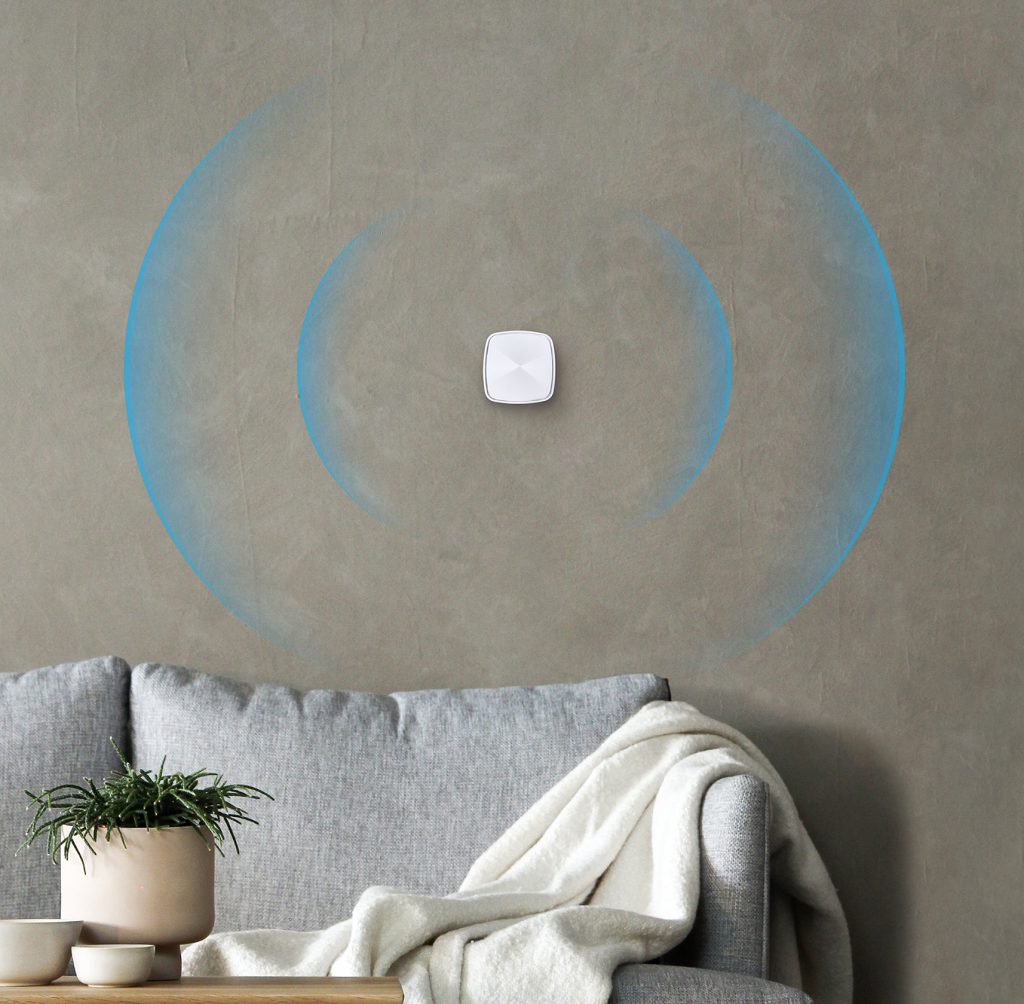 ( Mount your router on the wall to get better WiFi coverage. )
Why should you read this article?
To understand the benefits of the wall-mount feature.
To understand whether you need a wall-mount supported router.
Wall-mount supported? What is that?
We've known that the WiFi signal depends on the antenna, the bandwidth, the distance between your router and your devices, whether there are obstacles, interference, and how you place your router. So, have you ever tried to find the position for your router which can bring the best performance? Have you ever considered mounting your router on the wall? Let's see what can a wall-mounted router bring to you.
Space-saving and Aesthetically Pleasing
Once the router is mounted on the wall, it is significant that it can free up space on your desk or your shelf. If you do not have or do not plan to leave a lot of space for your home network, mounting your router on a wall is a smart choice. In this way, you can keep your place tidier and more organized.
Better WiFi Signal and Coverage
To have the most coverage of the router, you'd better place the router as central at your place as possible. While you mount your router on the wall, it can transmit the WiFi signal more effectively throughout your home and eliminate dead zones to ensure a stronger and stabler WiFi connection.
Better Airflow for Cooling
While the router is set up higher on the wall, the airflow of the router can be improved and avoid overheat since the airflow may not be blocked and caused to overheat. In this way, the wall-mounted router is ensured to operate smoothly for the best performance.
Who needs to mount the routers on the wall?
Either craving for wider WiFi coverage or wanting to save space
If you live in a large household, you could place your router on the wall to strengthen the WiFi signal, thus making the WiFi coverage at your place improve. On the other hand, if your place is medium or small size, you can mount the router to save space.
WFH, gamers, and streamers
If you rely on a robust and reliable Wi-Fi connection; for instance, working from home, gaming, and streaming, a wall-mount router can help ensure that you have reliable internet access throughout your workday.
If you have many smart home devices, such as security cameras, smart lights, or smart thermostats, a wall-mount router can provide better coverage and support for these devices.
The coverage statistics in this press release are based on the performance of 2-pack mesh router. Actual data throughput and WiFi coverage will vary from network conditions and environmental factors, including the volume of network traffic, building material and construction, and network overhead, result in lower actual data throughput and wireless coverage.
160MHz bandwidth may be unavailable in the 5GHz band in some regions/countries, due to regulatory restrictions. And to benefit from WiFi 6 router features, compatible WiFi 6 devices are required.
Measured using a WiFi 6 UNII4-supported mesh system, compared to non-UNII4 mesh system.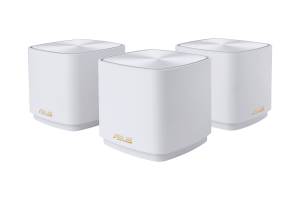 Tri-Band WiFi 6 Gaming Mesh WiFi System, Covers up to 5,800 sq ft, 2.5 Gbps Port, ROG exclusive Gameplay features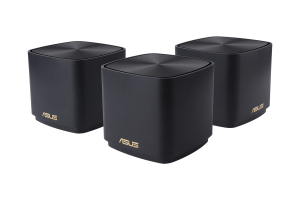 AX1800 Whole-Home Mesh WiFi 6 System – Coverage up to 4,800 Sq. ft. / 5+ rooms, easy setup, life-time free network security & parental controls
AX1800 Whole-Home Mesh WiFi 6 System – Coverage up to 4,800 Sq. ft. / 5+ rooms, easy setup, life-time free network security & parental controls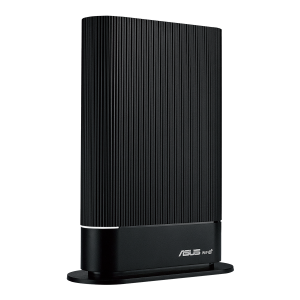 AX4200 Dual Band WiFi 6 Router, ASUS Safe Browsing, Enhanced Network Security with AiProtection Pro and Instant Guard Sharable Secure VPN, Upgraded Parental Controls, Compatible with ASUS AiMesh WiFi system, Space-saving wall mount
** Disclaimer: ASUS participates in several affiliate programs, including the Amazon Associates program, and may receive affiliate fees for qualifying purchases.