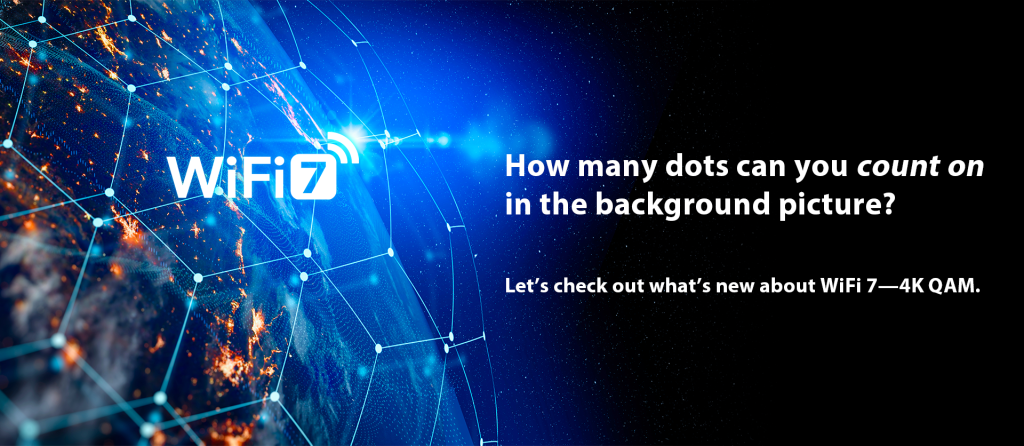 WiFi 7, the most powerful WiFi standard, empowers new wireless experiences and changes the way people live, work and play. With the compelling enhancement of 4K QAM, WiFi 7 not only packs more data into the same amount of spectrum allowing high density data transmission without hardware changes, but it also takes this even further by facilitating a 20% data rate increase versus WiFi 6/6E.
Let's get started with a brief introduction to QAM.
Quadrature Amplitude Modulation is the name for a group of digital modulation methods used extensively in the 802.11 WiFi standard for converting digital data packets into an analog signal. QAM varies the phase and amplitude of radio waves to consolidate more data into each transmission.
In the world of digital telecommunications, data usually consists of two parts, so the number of points in the grid is typically a power of 2, 4, 8, 16, and so on, corresponding to the sum of bits per symbol. Through the illustration of a square grid with equal vertical and horizontal spacing, QAM organizes a set of suitable constellation diagrams to attain arbitrarily high spectral efficiencies. By moving to a higher-order constellation, it is possible to transmit more bits per symbol.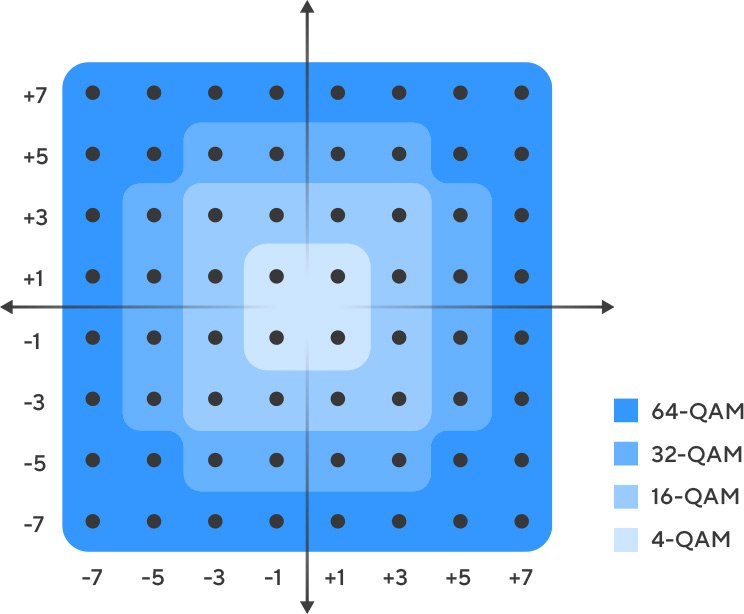 WiFi 7, the latest generation of the WiFi standard also known as 802.11be, initiates 4K QAM (4096-QAM) using 4096 (212) constellation points arranged in a square, where each symbol carries 12 bits, delivering a 20% data rate increase. This is compared to 1024 QAM (210) in WiFi 6/6E (802.11ax), so even more data is compressed into the finite bandwidth available.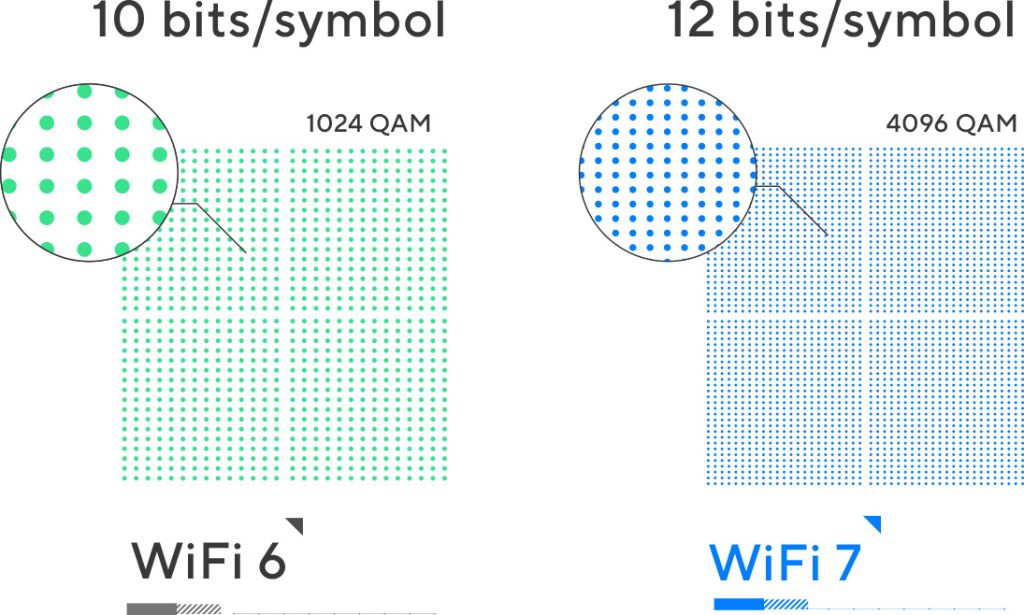 WiFi 7 enables substantially faster speeds by packing more data into each transmission than previous WiFi generations were capable of. It is somewhat like using a rocket to move boxes of data, instead of a car. 4K QAM then adds additional data compression in a way that can be thought of as AI robots optimizing a rocket's cargo space to pack the maximum number of boxes while never getting tired.
If WiFi 6/6E = car,
Then WiFi 7= rocket,
And WiFi7 + 4K-QAM = rocket + AI robots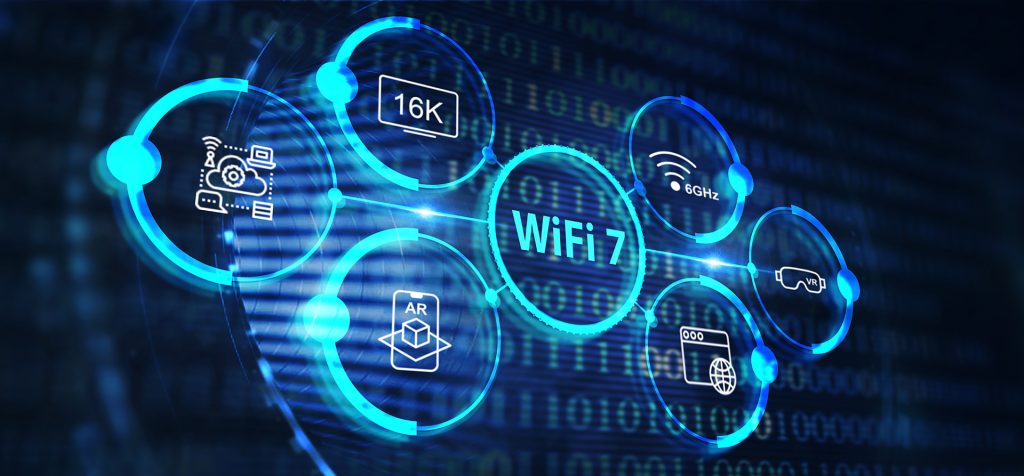 With WiFi 7, users can expect ultra-fast throughput, reduced latency, extended range and much higher reliability. These capabilities are the foundation for emerging applications like flawless 16K video streaming, real-time collaboration, wireless gaming without lag, and immersive augmented and virtual reality. It also enlarges the bandwidth of WiFi 6 and 6E, making it the perfect complement to the expanded worldwide WiFi spectrum in the 6 GHz band. With 4096-QAM, quality of life just got a whole lot better.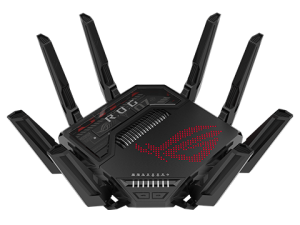 GT-BE98 quad-band WiFi 7 (802.11be) gaming router, support new 320MHz bandwidth & 4096-QAM, Multi-link operation (MLO), Puncturing, three 10G ports, VPN Fusion, Triple-level game acceleration, Mobile game mode, Quad Level Security and AiMesh support, RangeBoost Plus, AURA RGB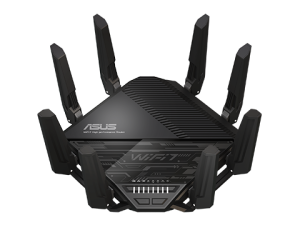 RT-BE96U Tri-Band WiFi 7 Router with dual 10G Port, AiMesh for mesh WiFi, AiProtection Pro network security.